The Rotary Club of James City County, and the Satellite Club are proud to support Latisha's House, a long-term safe house for adult female victims of sex trafficking. They offer individualized support to empower these women to build a bridge from their traumatic past to a positive future. We recently partnered to assist with a successful fundraiser at Two Rivers Country Club.
Learn more about Latisha's House at www.latishashouse.com.
The Satellite Club volunteered at the Latisha's House Gala, Saturday, Feb 9, 2019. Five Satellite members, one JCC Rotarian; President of Williamsburg Rotaract Club; plus four prospective Rotarians worked 445-1015PM helping Latisha's House raise $114K, far above their goal of $100K and their 2018 effort of $88K. So proud of this group.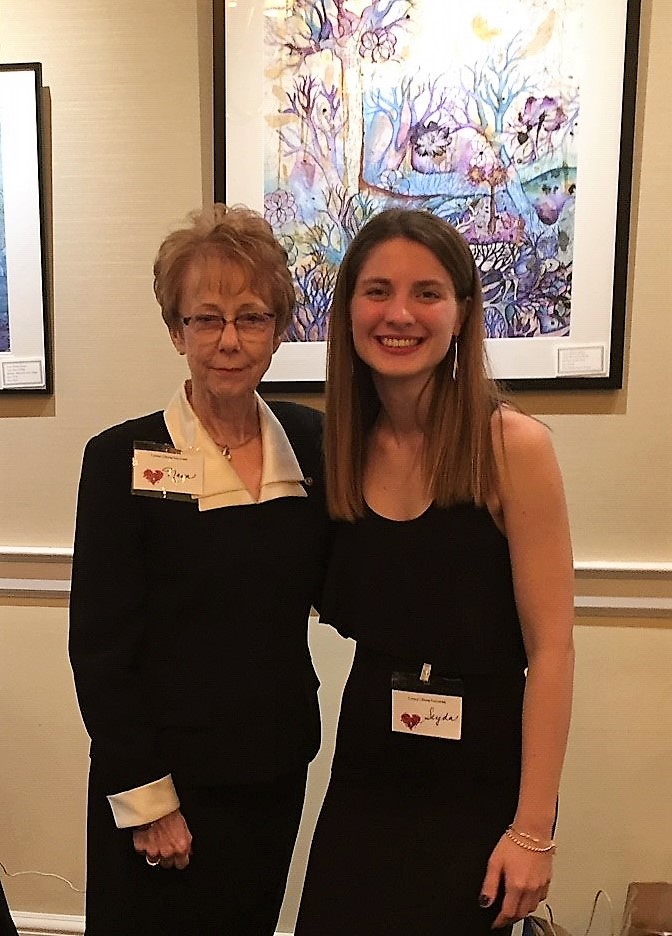 Neva and Seyda supporting the recent Latisha's House fundraiser in February 2019.
Katie and Amy greeting guests with a smile at the fundraiser reception desk.
Teresa and Ellen enjoyed meeting everyone at the benefit.
Rotarians Neva and Ron working hard behind the scenes to make the benefit a success!